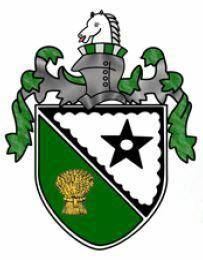 The Market Rasen Town Council meets on a monthly basis, usually the second Wednesday of the month, in the Festival Hall Committee room at 7.00pm. Members of the public who wish to be involved or have any issues they would like to raise are welcome to attend the meetings and are given a chance to voice their concerns. Although MRTC is subject to West Lindsey District Council regulations and initiatives, who, in turn, are subject to Lincolnshire County Council regulations and initiatives, the Town Council attempt to action public concerns or ensure they are forwarded to the next level of government.
Areas of ongoing responsibility include:
Festival Hall
Old Police Station
Market Place
Playing Fields
Village Green
In addition to Full Council meetings, Market Rasen Town Council has four committees with one scheduled meeting per municipal year and additional meetings on an ad hoc basis.
Minutes:
PLEASE BE ADVISED THAT MARKET RASEN TOWN COUNCIL ONLY PUBLISH THE OFFICIAL MINUTES OF COUNCIL PROCEEDINGS ONCE THEY ARE APPROVED AND SIGNED OFF AT THE NEXT MEETING OF FULL COUNCIL OR THE RELEVENT COMMITTEE.
A list of the accounts for payment is presented monthly at Full Council meetings and these are recorded within the minutes of the relevant meeting.
Agendas:
Agendas are placed online and on a Town Council notice board a minimum of 3 working days prior to any meeting.
The Market Rasen Town Council has offices in the town at the following location:
Market Rasen Town Council
Council Office
Festival Hall
Caistor Road
Market Rasen
LN8 3HT
Contact details are as follows:
Telephone: 01673 842479 or 01673 308010
Officers:
| | | |
| --- | --- | --- |
| Interim Town Clerk/Responsible Financial Officer | Sharon Pyke | E: townclerk@marketrasentc.co.uk |
| Community Manager | Mrs Faye Lambkin-Smith | E: communitymanager@marketrasentc.co.uk |
| Assistant Clerk | Mrs Yvonne Clark | E: assistant@marketrasentc.co.uk |
Town Council Office Opening Hours:
| | |
| --- | --- |
| Monday | CLOSED |
| Tuesday | 10.00am -12.00 noon |
| Wednesday | CLOSED |
| Thursday | CLOSED |
| Friday | CLOSED |
| Saturday | CLOSED |
| Sunday | CLOSED |