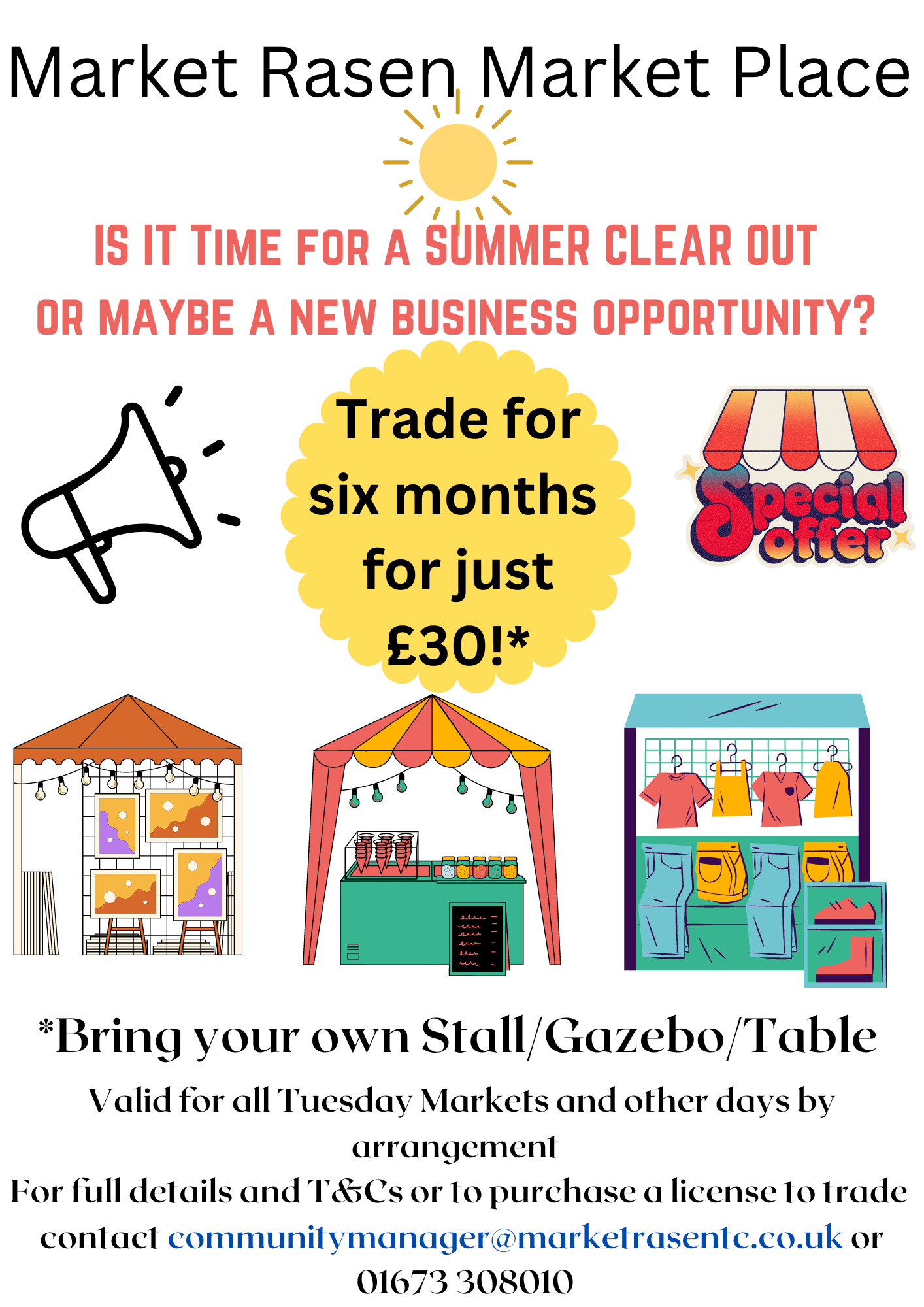 Originally the market took place on Sundays but was changed to Tuesdays in the early thirteenth century. Over the years it has seen a wide assortment of goods bought and sold such as cattle, arable crops, grain, coal, fertiliser and salt.
It is still an integral part of the town with markets taking place on Tuesdays and community events taking place throughout the year.
For information please contact the Community Manager on 01673 308010 or 07984 223674 or email communitymanager@marketrasentc.co.uk
Rasens outdoor pop-up market Market Place Saturday 15th July 9.00 a.m. - 1.30 p.m.
Including Rasens School Uniform Bank
See the News section for the 2023 special offer to traders.