February 2022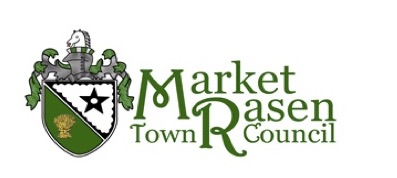 Planning and Development Committee Minutes
Minutes of the Meeting of the Planning and Development Committee held on Wednesday 9th February 2022 at 6.30pm in the Main Hall of the Festival Hall, Market Rasen
Present: Councillors, M. Lakin-Whitworth, K. Bridger, S. Bunney.
In attendance:
Lucy Waller – Town Clerk & Responsible Financial Officer
The Meeting opened at 18:30
1. Apologies for absence
Apologies for absence were received from Councillor C Turner
It was RESOLVED to accept the apologies for absence.
2. Public Participation
None
3. To receive any declarations of interest in accordance with the requirements of the localism Act 2011 and to consider any applications for dispensations in relation to Disclosable Pecuniary Interests
None
4. Approve Minutes of Meeting held on 8th December 2021
It was RESOLVED that the minutes be approved as an accurate record subject to rectification of some minor typographical errors.
5. Planning Applications for Consideration
The below applications were considered, and the responses noted within the table:
6. To consider any late Planning Applications
None
7. To note responses to planning applications made under delegated powers since the last committee meeting on the 8th of December 2021.
Members noted the below:
143848

PROPOSAL: Planning application to replace the front shop window and door.

LOCATION: 25 Market Place Market Rasen Lincolnshire LN8 3HL

APPLICATION TYPE: Full Planning Application

APPLICATION CATEGORY: Minor - all others

The Council welcomes investment from businesses in the appearance of the shop frontages and acknowledges the suggested alterations are similar to the existing windows. However, the council would prefer the use of a design more in keeping with the heritage conservation area and for this to be applied to all floors of the building.
The meeting closed at 18:35