Annual Town Meeting Agenda 2022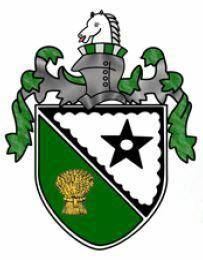 Market Rasen

Annual Town Meeting 2022
Wednesday 13th April 2022 at 6pm
In the Main Hall of the Festival Hall, Caistor Road, Market Rasen
(Followed by the Meeting of Market Rasen Town Council at 7.00 pm)
Agenda
Apologies for absence
Minutes: To approve the Minutes of the Annual Town Meeting – 5

th

May 2021
Public Forum (30 Minutes) – Residents may raise any issue relating to the Parish of Market Rasen.
To note that representatives of the Town Council will be present at the Pop-Up Market on Sat 16

th

April for community engagement. – Come along to discuss any Town Council matters.
Councillor S. Bunney
Chairman of Market Rasen Town Council 30th March 2022
The Market Rasen Town Council Annual Report 2022 can be viewed here