January 2022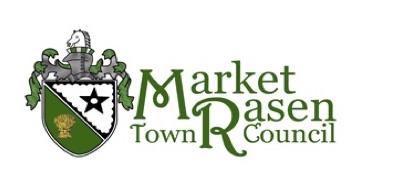 Dear Councillors,
You are hereby summoned to attend the next Meeting of Market Rasen Town Council, which will be held on Wednesday 12th January 2022 commencing at 10.00am in the MAIN HALL of the Festival Hall, Caistor Road, Market Rasen.
Lucy Waller (Town Clerk & Responsible Financial Officer ) Date: 5th January 2022
Market Rasen Town Council
For further Information, to request copies of non-confidential reports, or to advise public attendance please contact the Clerk at townclerk@marketrasentc.co.uk or on 01673 842479. There will be a 10-minute public forum. To view a PDF of the report pack, click here.
PLEASE NOTE THE WEARING OF MASKS IS MANDATORY FOR THIS MEETING (OTHER THAN EXEMPTIONS) & SOCIAL DISTANCING WILL BE IN PLACE. DO NOT ATTEND IF YOU FEEL UNWELL. LATERAL FLOW TESTING PRIOR TO ATTENDANCE IS ENCOURAGED. MEMBERS OF THE PUBLIC ARE REQUESTED TO INFORM THE CLERK IN ADVANCE IF THEY ARE ATTENDING.
Agenda
Opening remarks.
To RESOLVE to approve and accept apologies for absence.
Public Participation (max 10 minutes)
To RECEIVE any declarations of interest in accordance with the requirements of the localism Act 2011 and to consider any applications for dispensations in relation to Disclosable Pecuniary Interests. Members may make any declarations of interest at this point but may also make them again at any time during the course of the meeting.
To RESOLVE to approve the draft minutes of the last meeting, held on December 8

th

, 2021 (Copies circulated)
To NOTE any update on Action Points (Report Circulated)
To RECEIVE any report of the District & County Councillor.
To NOTE the Officer's reports (Copies circulated).
Accounts for payment: To RESOLVE to approve the accounts for payment. (To follow electronically on the day of the meeting)
To RESOLVE the budget for the financial year 2022 – 2023. (Report circulated)
To RESOLVE the precept request for 2022 - 2023. (Report circulated)
To RESOLVE expenditure of up to £12,000 for the purchase of street furniture to implement the new Market Place layout. (Taken from the Town Partnership donation for that purpose). (Expenditure under Food Act 1984, s50 and LGA 1972, s.111)
To RESOLVE to apply for a Jubilee event grant of £700 from West Lindsey District Council, to contribute to planned public events.
To RESOLVE an emergency scheme of delegation to the Clerk to be enacted only if Government restrictions in relation to Covid -19 prevent Council meetings. (Draft scheme circulated).
Any items for the next agenda.
Risk Management.
To RESOLVE that under the public bodies (admission to meetings) act 1960, the public and representatives of the press and broadcast media be excluded from the meeting during the consideration of the following items of business as publicity would be prejudicial to the public interest because of the confidential nature of the business to be transacted.
Should this resolution be passed the public and press will be required to leave the meeting at this stage.